NinjaCoin is Fast
NinjaCoin is Easy
NinjaCoin is Safe
---
NinjaCoin is a fun, fast, and easy way to send money
to friends and businesses.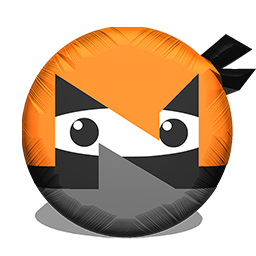 NinjaCoin (NINJA)#884$0.000001 NaN%Powered by CoinStats
We have builds for Windows, Apple, Ubuntu Linux, and Android. If you prefer source code, you can find that here, but you should also contact us here because we're looking for people like you to join us.
Select Your System
Apple
Download Latest
Windows
Download Latest
Linux
Download Latest
Android
Download Latest
NinjaCoin Features
You can restore a deleted NinjaCoin wallet with your view key and spend key.
Why NinjaCoin?
1. Fast Transactions
NinjaCoin is creating blocks every 30 seconds, as opposed to every 10 minutes. Your money travels 20x faster on NinjaCoin than on Bitcoin or BitcoinCash.
2. Privacy
NinjaCoin has the same privacy features you'll find in Monero and Aeon. Every transaction is private, by default.
3. Easy To Use
We support almost every OS, even on mobile you can make a secured paper-wallet for free, and get started with NinjaCoin in under 5 minutes.
4. Easy To Mine
NinjaCoin comes with its own basic CPU miner, but you can also use any Monero mining software you're used to if you'd rather use GPU's or mining pools. We recommend NinjaMiner or NinjaRig Miner.
5. Community
The NinjaCoin community is very welcoming to all users and developers. You won't get shouted at when things break, and we welcome critiques of our work. Please join us in our Discord Chat.
6. Support
We are growing a community of developers and testers in our GitHub meta-forum. You can help by testing software and submitting bug reports, or even just cheering us on from the sidelines.
Specifications
Here are some quick details about the project.
14800
NINJA
Avg. Block Reward
30
1 Block every
30 seconds
Open Source
Code
Join Us
Simple to Use
Have Fun!
Cryptocurrency Exchange Service
Connect with
Thank You!